Last Updated
Although there are several airports in Quintana Roo, Cancun International Airport is the most popular point of entry for tourists headed to the Mexican Caribbean. Transit times from Cancun airport to popular Mexican Caribbean destinations such as Playa del Carmen or Isla Mujeres vary greatly based on the time of your arrival, as well as road conditions. Here's a round-up of different transport options, as well as how long they take approximately.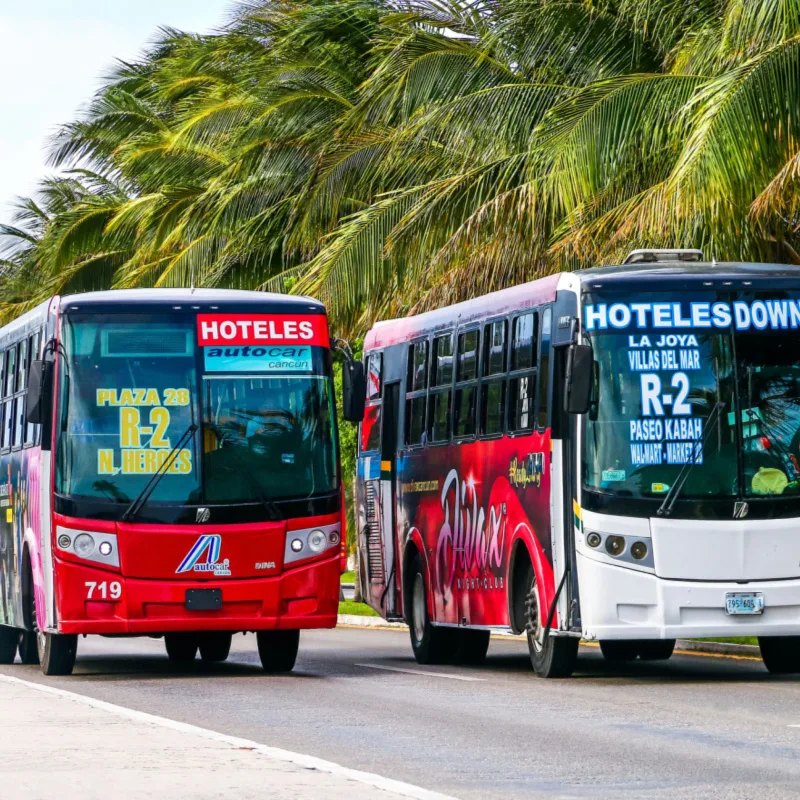 There are currently several large-scale infrastructure projects in the area which may add up to two-hour delays for arriving and departing visitors. With millions expected to visit Cancun and the Mexican Caribbean this summer, it's a good idea to arrange transport before arrival to minimize costs and delays.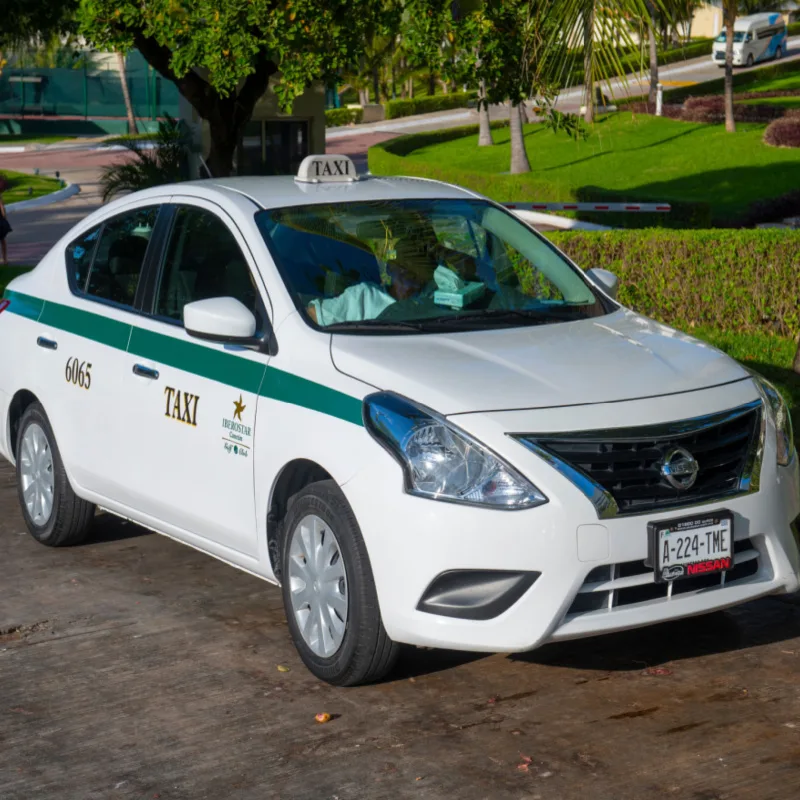 Cancun Hotel Zone
Cancun's hotel district is home to most of the city's large resorts. The 23-kilometer journey from Cancun airport to the center of the hotel district currently takes at least 30 minutes during off-peak times, with up to a one-hour plus journey during the busy morning and afternoon hours, when a large number of flight arrivals occur.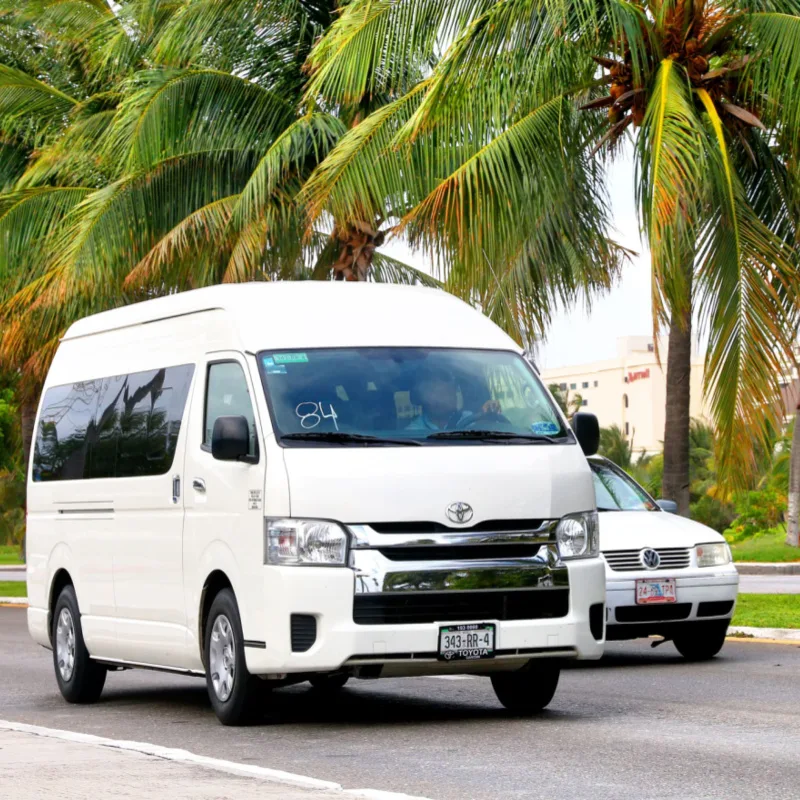 Traffic can add significant delays, especially around the Cancun airport overpass. However, the rest of the journey should occur without delays, except for the busy hotel zone which is also seeing the construction of a massive 8.8-kilometer bridge, potentially adding more delays to the journey. You can book a taxi ahead of time from here, or use one of the taxi apps to avoid negotiating prices at the airport.
Playa del Carmen
Playa del Carmen is one of the most popular destinations in the Mexican Caribbean this summer. Taking a taxi to Playa del Carmen is a convenient option for many travelers, with the ride normally taking around 55 minutes to a little over an hour. The 55-kilometer journey can last up to two hours during rush hours, and road construction in the area can add up to an hour to transit times. With departures every 30 minutes, visitors can also travel by bus on ADO, which takes around 1-and-a-half hours and costs only $11 per person.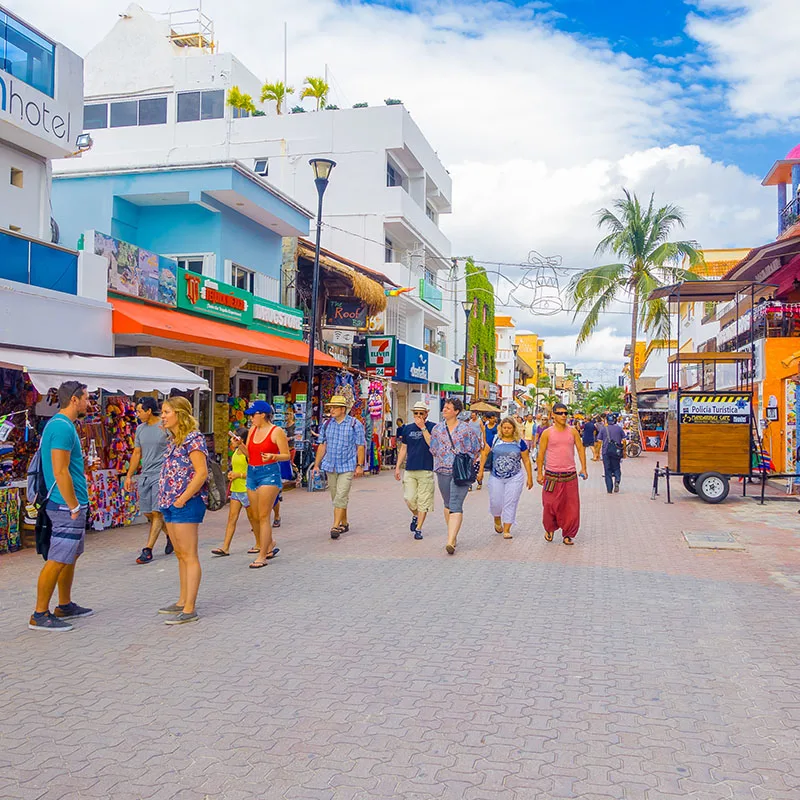 Isla Mujeres
Isla Mujeres is a stunning tropical island off the coast of Cancun. Home to some of the best beaches in the Mexican Caribbean, the island has an array of all-inclusive resorts. The best way to reach it directly from the airport is to first head to Puerto Morelos by taxi (around $30 dollars, 30-45 minutes). Afterward, you can take a ferry from Puerto Morelos to Isla Mujeres. The first departure is at 5:30 AM and the last one at 11 PM.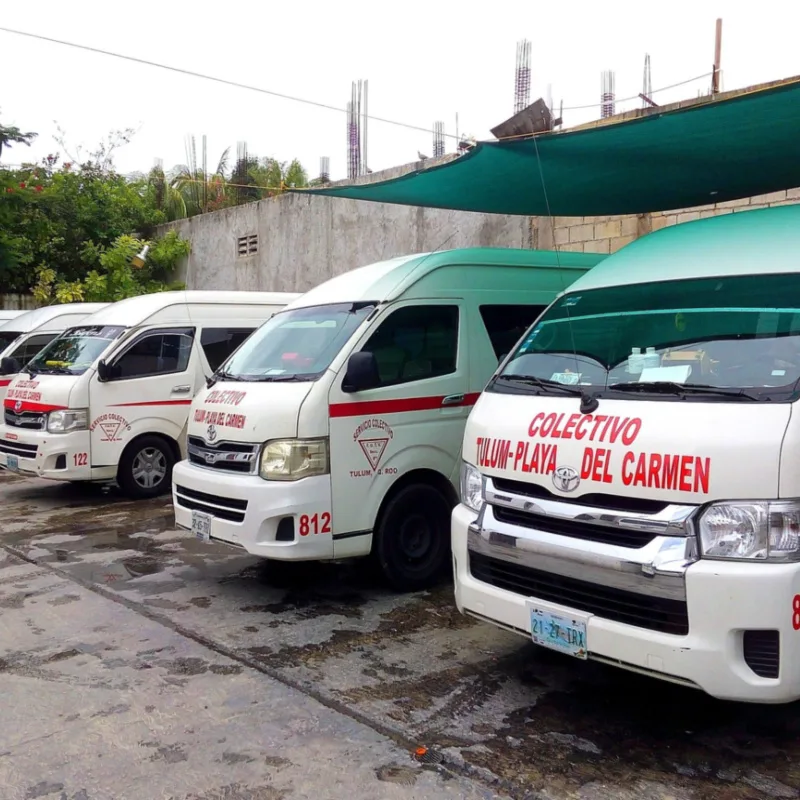 Tulum
Located around 120 kilometers south of Cancun, Tulum is a tourism hotspot in the Yucatan Peninsula. There are several transport options to reach this Caribbean destination. Visitors can travel via bus; ADO is the biggest bus company in the state, offering plenty of connections throughout the day. The 2-and-a-half-hour journey costs around $16 per person. If traveling in a group, you can travel comfortably on a minivan which can be booked here. Due to the distance between the two cities, taking a taxi to Tulum can cost up to $100 per person.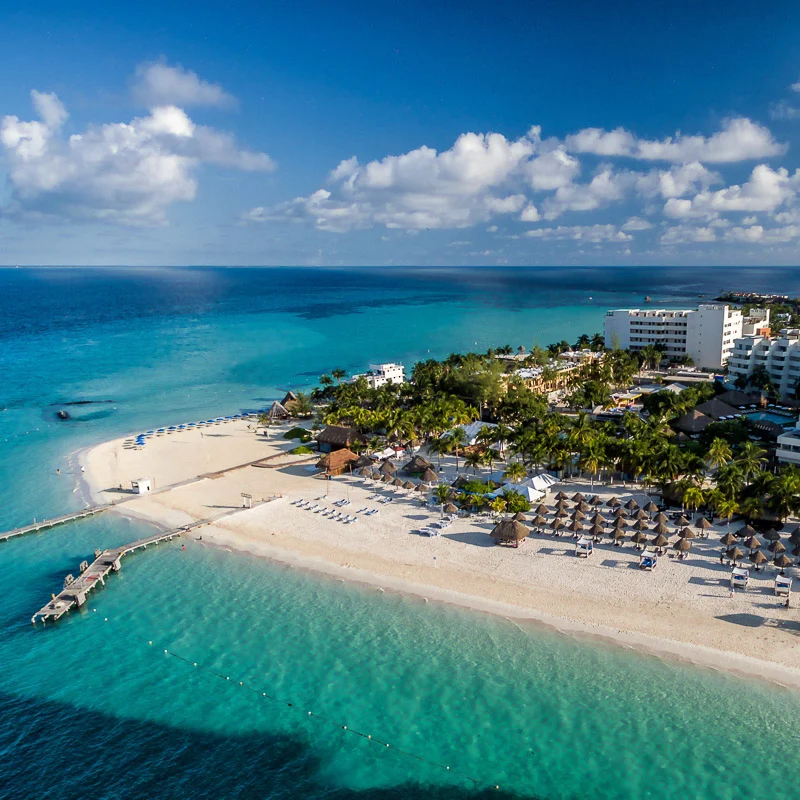 Puerto Morelos
Puerto Morelos is around 35 kilometers from Cancun Airport, with taxis, private minivans, and ADO buses being the most popular choices for transfers. Private transport, such as minivans and taxis, are convenient and competitively priced, taking around 25 minutes, whereas the bus can take up to two and a half hours.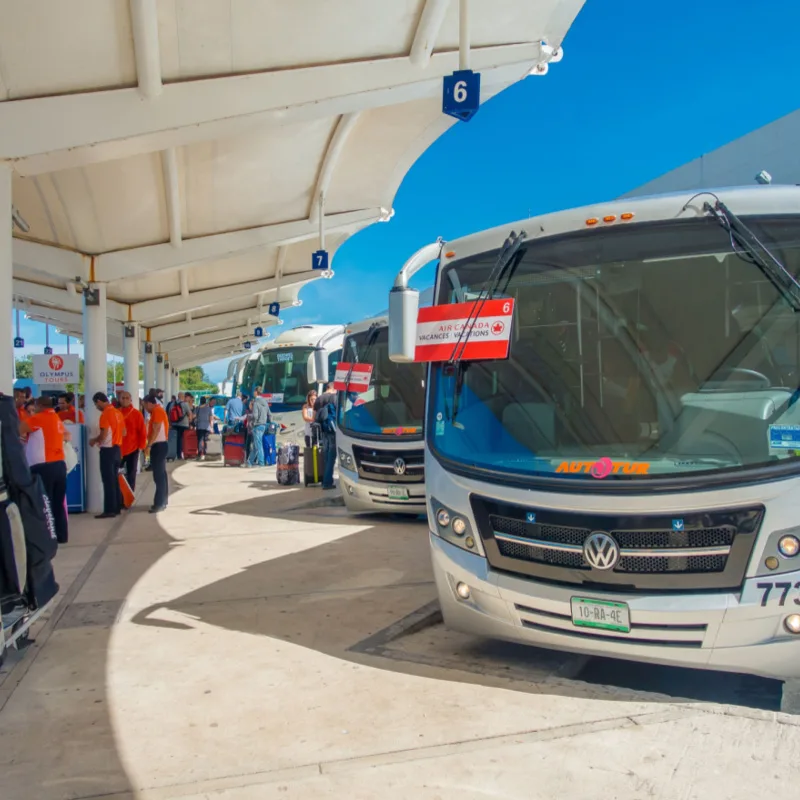 Keep in mind that if you rent a private car, you might encounter obstacles due to the extensive infrastructure projects around the airport. In response to rising traffic jams and delays, the local government has suggested alternate routes close to the airport, including the following:
Huayacan Avenue
López Portillo
Highway 135, and:
The Cancún-Mérida highway