Just like beaches, Cancun has no shortage of markets to check out. From luxury products to artisanal crafts, vintage items and of course, incredibly fresh fruit and vegetables – these markets have everything you need and then some. Beyond the typical touristy elements of the island, you can get a real taste of the true vibrancy of Mexican culture while wandering through the local markets. Grab a fresh juice, a couple souvenirs and perhaps take in the essence of a mariachi band at one of these 6 best markets in Cancun.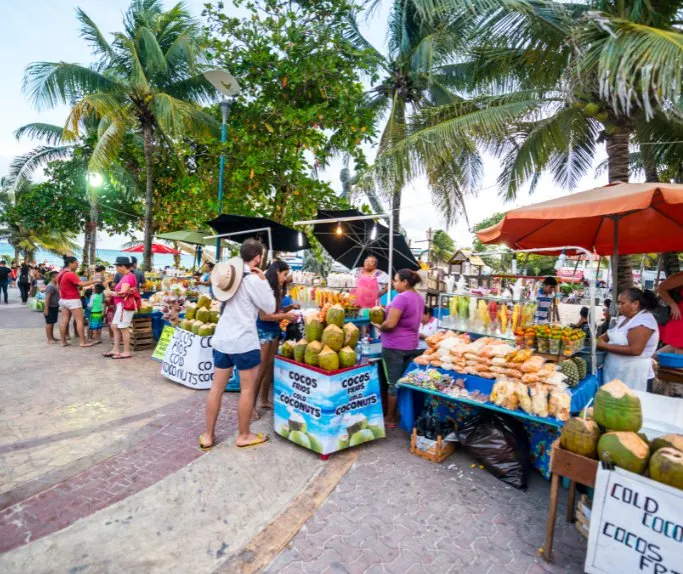 Mercado Ki Huic
This quiet but zesty market is the oldest handcraft market in Cancun. It has over 100 vendors surrounded by bright and beautiful local textiles and is known to be a lot more relaxed than neighboring markets. The rich culture and history shines bright here and is perfect for tourists who are looking to get a real taste of local flavors. Many reviews state that you can get some pretty spectacular jewelry at very affordable prices here, so don't be afraid to look for something more then your typical " I Love Cancun" shirts.

Hours: 9am – 8pm daily
Address: Av Tulum, Cancún, Q.R., Mexico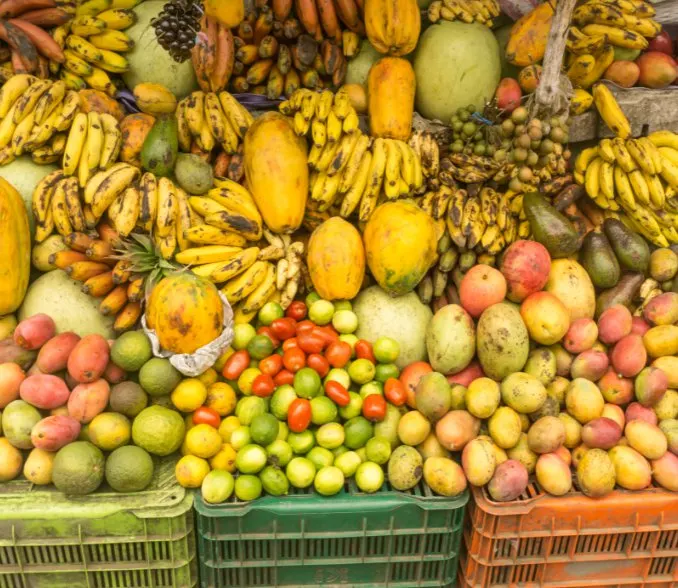 Mercado 28
Before entering this huge flea market, shoppers should have their spending limit set, Uncertainty is smelled from a mile away and these vendors know how to sell. All those handcrafted jewelry pieces that they sell at trendy overpriced stores in the mall can be found for a fraction of the price here. After an afternoon of bartering and buying, shoppers typically like to take a much needed break after at one of their epic taco stands.

Address: 23, 77500 Cancún, Quintana Roo, Mexico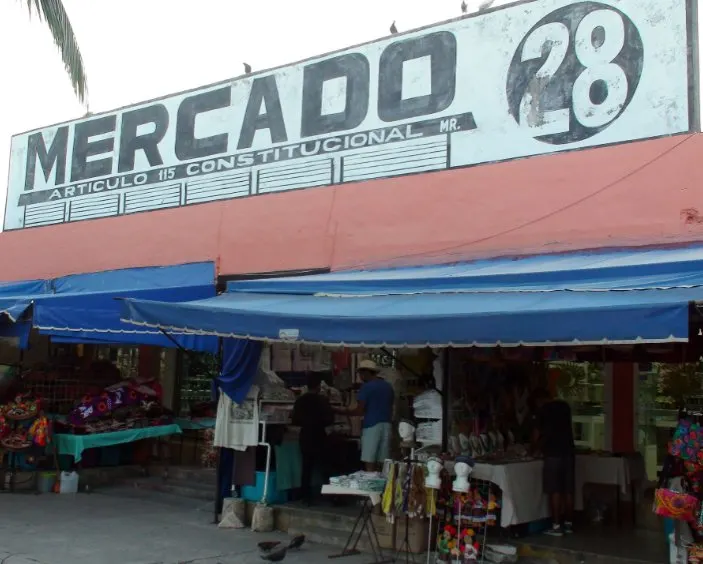 Tianguis de la 94
Tianguis de la 94, the market most commonly used by locals and famous for chácharas – referring to unnecessary, cheap and second hand products (which are actually very practical – every vintage lovers dream!). This market is well away from the touristy zones of Cancun and has incredible food selections. Don't hesitate to try a delicious mondongo or a huarache.

Hours: Saturdays 2pm-930pm
Address: 77517, C. 56 Pte. LB, 93, Cancún, Q.R., Mexico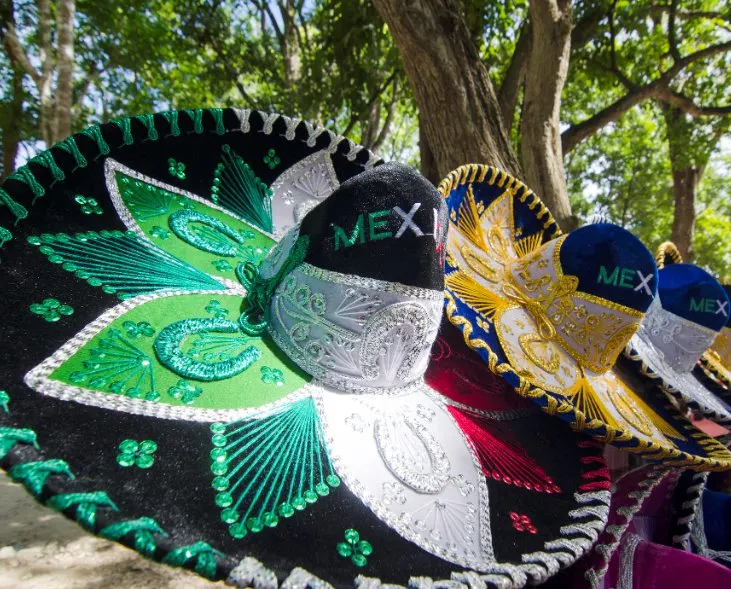 La Caja Orgánica Bazaar
La Caja Orgánica is a store that sells organic products of local producers, a plant based lovers paradise! Every month, the store organizes a bazaar that gathers organic vendors selling their good as well as offering samples. The store looks like a little box made of wood, located in the center of a greenhouse.

Hours: Monday – Friday 10:00am – 6:00pm and Saturdays 10:00am – 2:00pm
Address: Calle Tepich, Región 506 – El Pedregal, Sin Nombre, Cancún, Q.R. México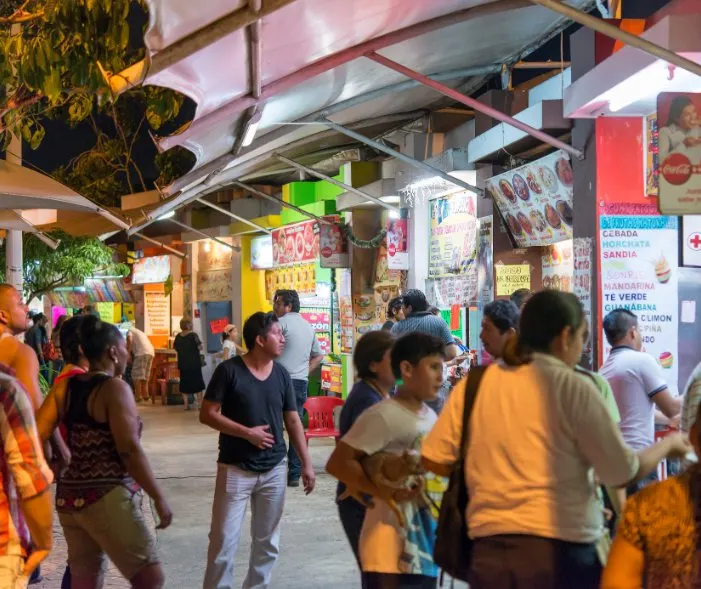 Manos Mágicas
Manos Mágicas is a market located in the beautiful 'Jardín del Arte' (Art Garden), where around 250 Mexican artisans sell their crafts and a variety of products. There are also workshops for children to learn the labor of the local artists making it an ideal place for families to have quality time and dive into traditional culture and food.
Address: Blvrd Kukulkan, Benito Juárez, Zona Hotelera, Cancún, Q.R. México
Mercado 23
Local goods, fresh produce and delightful handmade crafts are available in absolute abundance at Mercado 23. The laid back, more easy going attitude at this market makes shoppers feel at ease while wandering around and taking in an authentic Mexican market experience.
Address:23, 77500 Cancún, Quintana Roo, Mexico